The Lord confides in those who fear him, he makes his covenant known to them. (Psalm 25:14)
Salvation is only through a personal, covenant relationship with God.
This is the covenant I will establish with the people of Israel
    after that time, declares the Lord.
I will put my laws in their minds
    and write them on their hearts.
I will be their God,
    and they will be my people.
No longer will they teach their neighbor,
    or say to one another, 'Know the Lord,'
because they will all know me,
    from the least of them to the greatest.
For I will forgive their wickedness
    and will remember their sins no more." (Hebrews 8:10-12) 
Jesus' blood, shed on the cross, sealed this covenant.
 This is my blood of the covenant (Matthew 26:28)
… without the shedding of blood there is no forgiveness (Hebrews 9:22)
This covenant brought all believers into the Body of Christ.
this is my body (Matthew 26:26)
for we are members of his body (Ephesians 5:30)
God guaranteed the full realization of this covenant.
set his seal of ownership on us, and put his Spirit in our hearts as a deposit, guaranteeing what is to come. (2 Corinthians 1:22)
Learn about accepting this covenant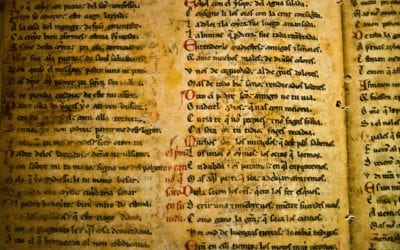 The Ten Commandments are among the initial religious values taught to children. The Roman Catholic Church teaches only nine of these commandments. The second commandment forbids idolatry. Catholic teaching conceals this command to conceal the idolatry that permeates...